Letters, News Articles & More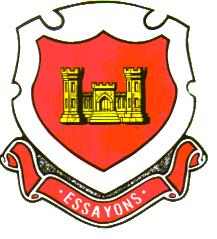 The Below Came from Newsweek December 11, 1944
Above and beyond: When the troop transport Dorchester was torpedoed and sunk off Greenland in Feb. 1943, survivors last saw four Army chaplains standing on the listing deck with linked arms praying. Calming the fears of those men who's terror of the icy seas verged on panic, the chaplains passed out life belts until the supply was exhausted. Then they gave up their own. On December 2nd the War Department conferred the distinguished service cross Posthumously on each.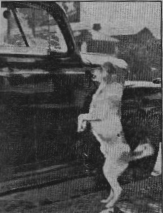 On the more humorous note:
In New Orleans, Louisiana a pup conducted a two day street corner search for his missing owner. He looked into each car as it stopped for the light. The SPCA picked him up, and his owner rushed to the pound to get him when she saw his picture in a paper.
I thought the picture and story was kind of cute.
All information is copyright their respective newspapers, Hartford Times, Stars & Stripes, Newsweek, and any others.

Back to Main Page